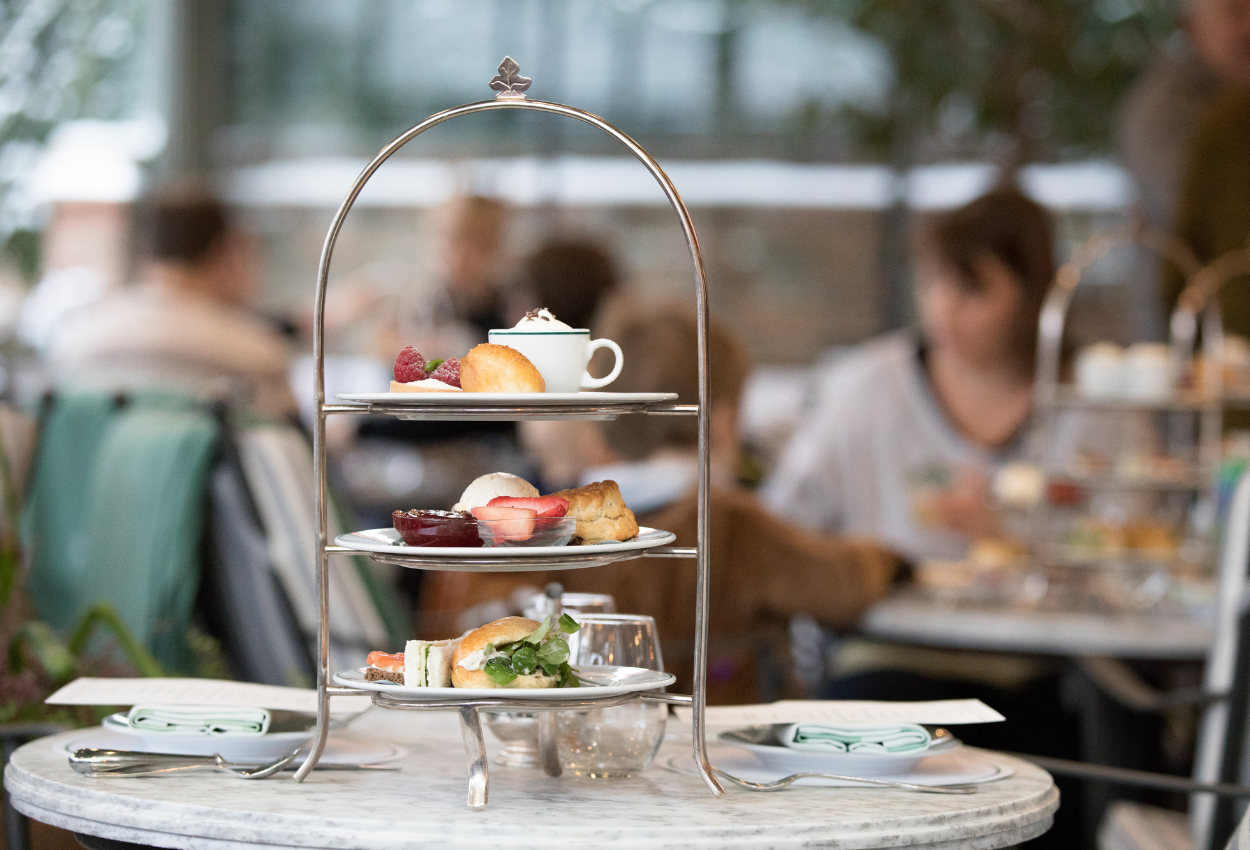 Afternoon Tea In Warwick
We're on a mission to deliver the best Mother's Day experience, including roasts, afternoon tea and directions to stunning bouquets. If you're struggling to come up with a plan to treat that special person, have a scroll through our suggestions, starting with afternoon tea in Warwick.
The Quintessential British Treat
Warwick really is the manifestation of all things British. After playing golf in a rolling green park and admiring elegant Regency buildings, you might find yourself in the mood for the most iconic of British treats – afternoon tea in Warwick town.
We've seen it in so many movies, from Paddington to Pride and Prejudice. However, this vital activity actually started as a snack, a way to keep you going between breakfast and dinner – the only two meals of the day back in 1840s England. After battling with hunger, the Duchess of Bedford started ordering tea, cake and bread and butter to her rooms. She began to invite friends for this afternoon snack, and it wasn't long until Queen Victoria herself heard about it. It spread to upper-class social circles and the rest, as they say, is history!
Why do we love afternoon tea? It makes us feel decadent, as well as filling us with energy for whatever the rest of the day has in store!
Afternoon Tea In Warwick
You don't need a palace to feel like royalty. In fact, the Warwick Arms was founded by the earls of Warwick, a family of courtiers nicknamed 'kingmakers'. When you book in for our afternoon tea, you're enjoying the legacy of some of the most famous nobility medieval Britain has to offer! Warwick Castle has an exhibition based on their escapades, as well as the Royal Weekend Party – that'll certainly put you in the mood for a sophisticated celebration! What's more, our 18th-century building has played host to more recent superstars, including Mark Twain and Frank Sinatra! Imagine yourself a duchess or a celebrity, having afternoon tea in Warwick town.
Our experience features classic finger sandwiches, your choice of homemade cake and freshly baked scones, with lashings of jam and cream. Whether you turn to Cornwall or Devon for scone etiquette, you're sure to enjoy our afternoon feast, at just £25 for 2 people. Vouchers are available as a Mother's Day gift and are valid for six months after purchase.
Feeling particularly famished? We're also doing Sunday roasts, another spectacular British meal. Get in touch to book for £15 per person. As with afternoon tea, they both take place in our Courtyard Restaurant, which has been newly refurbished for a great experience.
A Mother's Day Bouquet
Here's a hint! Head down to Green & Wild for a magnificent fresh bouquet, which you can then bring to your afternoon tea in Warwick.
Green & Wild is an independent florist, situated at the bottom of Smith Street. Their handcrafted bouquets include softer tones of lilacs, lemons and blushes, as well as vibrant selections of bright, seasonal flowers. Shop in-person or online for some truly unique blooms!
If you wanted to get creative, you could even indulge in flower symbolism, selecting flowers that signify something about the person you wish to treat. For example, red suggests passion and romance, while blue flowers symbolise peace and serenity. With a well-chosen bouquet and handwritten note, you can craft a beautiful message just for her.
Get In Touch
Book your Mother's Day treat by getting in touch! Call 01926 492759 to book your Sunday roast or the best afternoon tea in Warwick.
For more news, offers and updates, follow us on Facebook and Instagram.