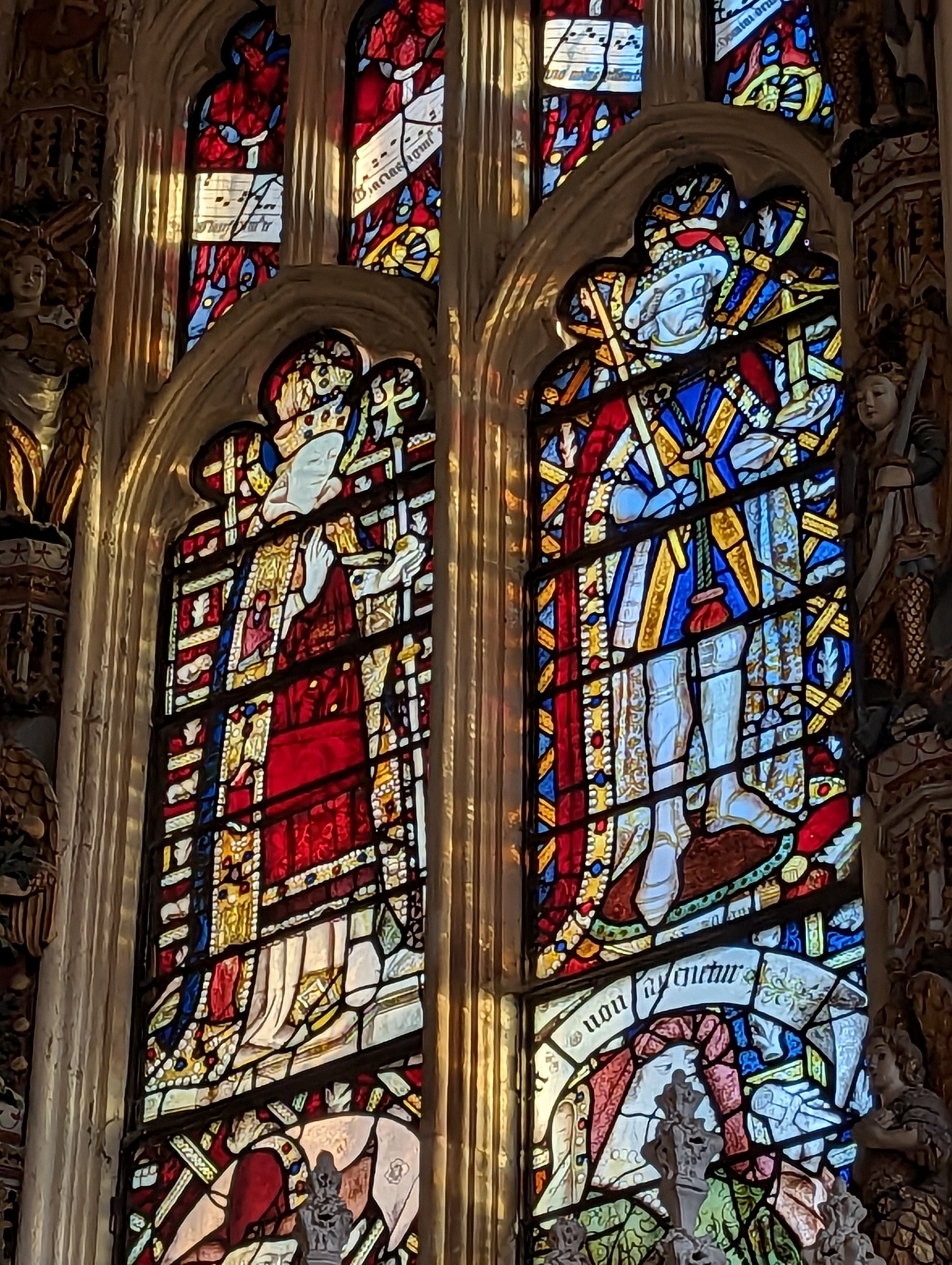 -
HISTORY 900
HISTORY 900 – St Mary's Church Warwick
Just around the corner from The Warwick Arms Hotel the team at St Mary's are celebrating the 900th anniversary of St. Mary's Church Warwick being founded as a collegiate church with the launch of a book about the Church and its spectular architecture, history and art in Warwick especially written for the occasion. There are a number of talks at the Church about the History and Art in Warwick surrounding St. Mary's Church Warwick, as part of the HISTORY 900 event.
All ticket holders for the Warwick 900 events are entitled to a 15% discount on accommodation, food and drink at The Warwick Arms Hotel, call reception on 01926 492759. Any Guest who stays overnight at The Warwick Arms Hotel will also be entitled to a free tour of St Mary's Church on the Friday after the event at 10am.
Faire and goodly built: an incomplete history of St. Mary's, Warwick is the fascinating and thought-provoking story of the collegiate church of St. Mary, Warwick, from its foundation in 1123 until its rebuilding after the Great Fire of 1694. It is written by Tim Clark, one of St Mary's volunteer guides.
In it, Tim considers the many influences on how the church looks today, and what makes St. Mary's so unique. He also takes us through the church's relationship with the earls of Warwick, the town, and the townspeople, and in doing so introduces us to some memorable characters.
The book is thoroughly researched, readable, thought-provoking, and generously illustrated, and is published in both hardback and paperback formats. It's a book of treasures, to treasure.
The book will be launched at the first HISTORY 900 event, on 27 April 2023.
In case you were wondering, Faire and goodly built is a quotation from the will of Earl Richard Beauchamp, giving directions for the construction of the iconic Beauchamp chapel. However, as Tim explains in the book, the phrase can be applied equally to the other parts of St. Mary's, all of which have their own reason to justify that description.