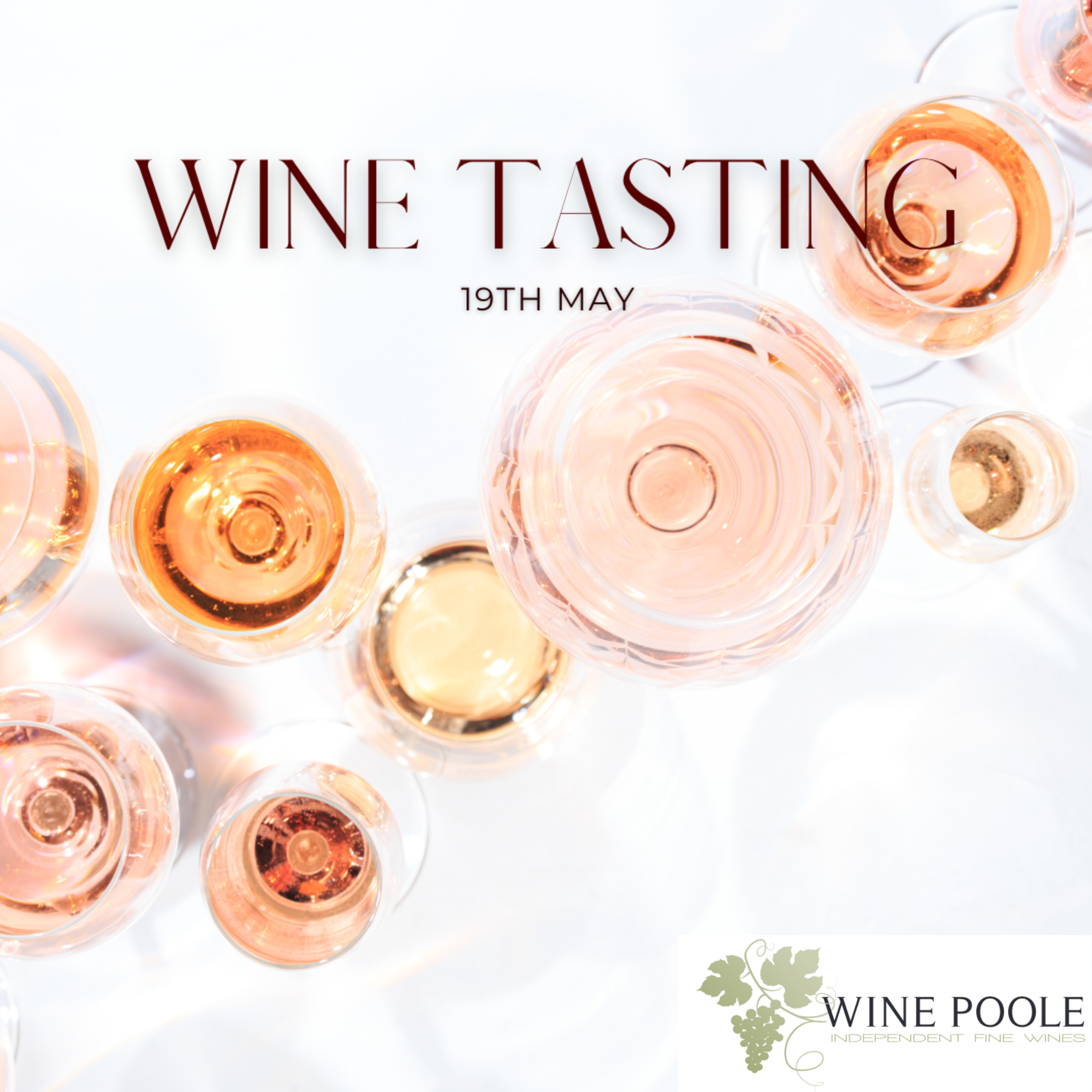 Spring Wine Tasting with Wine Poole
Join the experts from Wine Poole at their Spring Tasting event on the 19th May here at The Warwick Arms Hotel! Local wine guru Lindsay Poole has worked with us here at The Warwick Arms Hotel to create our Wine List, and we are delighted to host her Spring Tasting Event. Tickets are available here.
Lindsay and her team work with vineyards all over the world to find the best wines for their carefully curated selection. Come and see what new delights and old faithfuls their Spring range holds. Hosted in our newly renovated Warwick Suite, this popular event has something for everyone.
Wine Poole is an independent, family owned, and operated wine merchant based in Warwick with an extensive portfolio of wines.  Many of their wines are from family-owned wineries where the emphasis is on quality and their wines are not available in supermarkets.  They import wines direct from France and Spain, bringing some of the best Europe has to offer direct to Warwick!
There will be 42 wines from all over the world to suit all tastes and pockets including some stunning wines from Argentina, Spain, Italy, Chile, France and Greece.  Experts will be on hand to guide you through the wines, so they get the best out of the tasting.  Wine Poole have some delicious new rosé wines and all styles of wines for summer drinking including those which will pair well with a barbecue.  They will also be showing a Fino Sherry (it's not how you imagine!) an orange wine and some premium sparkling wines. There will also be an extensive array of wine gifts and wine ware.
This is an ideal opportunity to step out of your comfort zone and discover some new wines and to have the reassurance of trying before buying!
The are two sessions and tickets numbers are limited to allow you more time at the tasting tables.  The times of the sessions are:
17:30 – 19:00
19:30 – 21:00
There are a limited number of places available for each of these sessions and they are available on a first come first served basis, so please book as soon as possible.  Also, if you have enjoyed stepping out of your comfort zone, or you aren't able to make the tasting, why not join their Wine Club!
https://www.winepoole.co.uk/new-listings/spring-tasting-ticket-2023.html