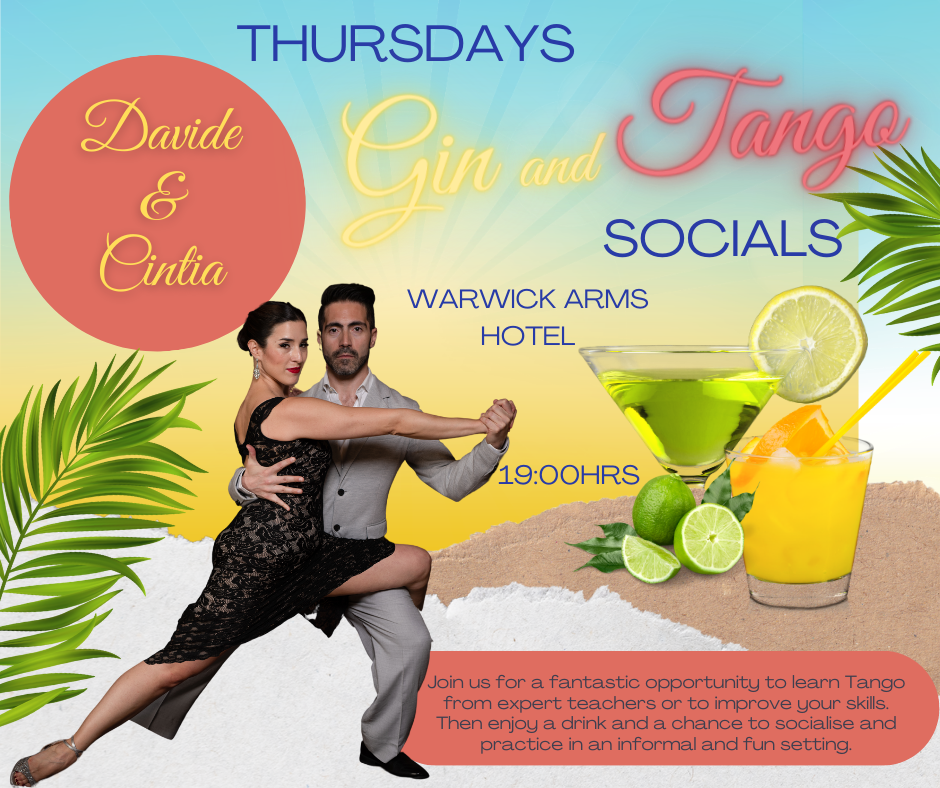 -
Thursday Gin and Tango Socials at The Warwick Arms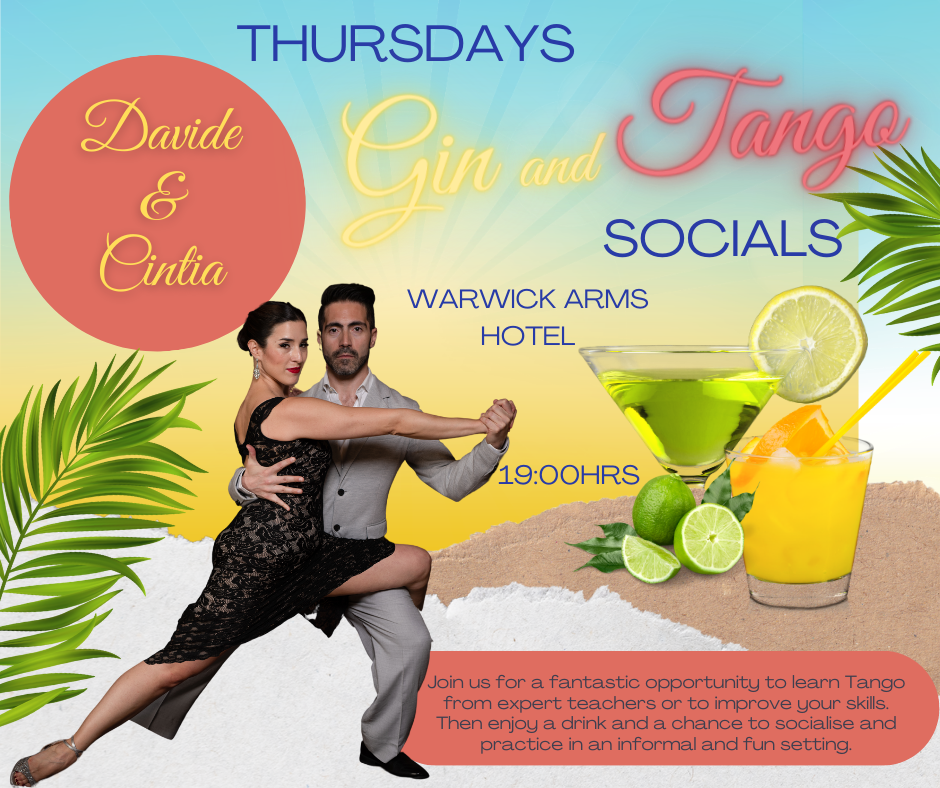 Join us at the Warwick Arms for a fantastic opportunity to learn Tango from expert teachers Cintia and Davide. From 7pm they will show you the steps and help you perfect your dancing. Then enjoy a drink and a chance to socialise and practice the dance you have just learned in an informal fun setting! The classes are suitable for both complete beginners and also for students who have been dancing for a short while and would like to perfect their dance. The Tango lesson will be from 19:00 until 20:30 followed by a practice session to give the students a chance to relax, get a drink and socialise.
Tickets are £20 per person and include dance instruction and a complimentary drink.
This class is ideal for couples, singles or groups of friends, you do not need to attend with a partner.
Your teachers:
Davide Baldanza, a professional Argentine Tango dancer, who has run regular courses and topic oriented workshops and seminars in Milan, Naples, Sofia and Thessaloniki as well as performed on stage in a series of Tango shows. Davide is now resident in London where he holds his regular lessons and where he has created tango scenario workshops and the video clip Trasnochando, for the "El Cachivache" orchestra.
Cintia Morea was born in Argentina. Cintia initially trained as a ballet dancer before falling in love with the Tango. She was trained by renowned Tango instructors from Argentina while she perfected the dance. Since 2017 Cintia has taught at Warwick University and in the Warwickshire area.
6th July
20th July
27th July
3rd August