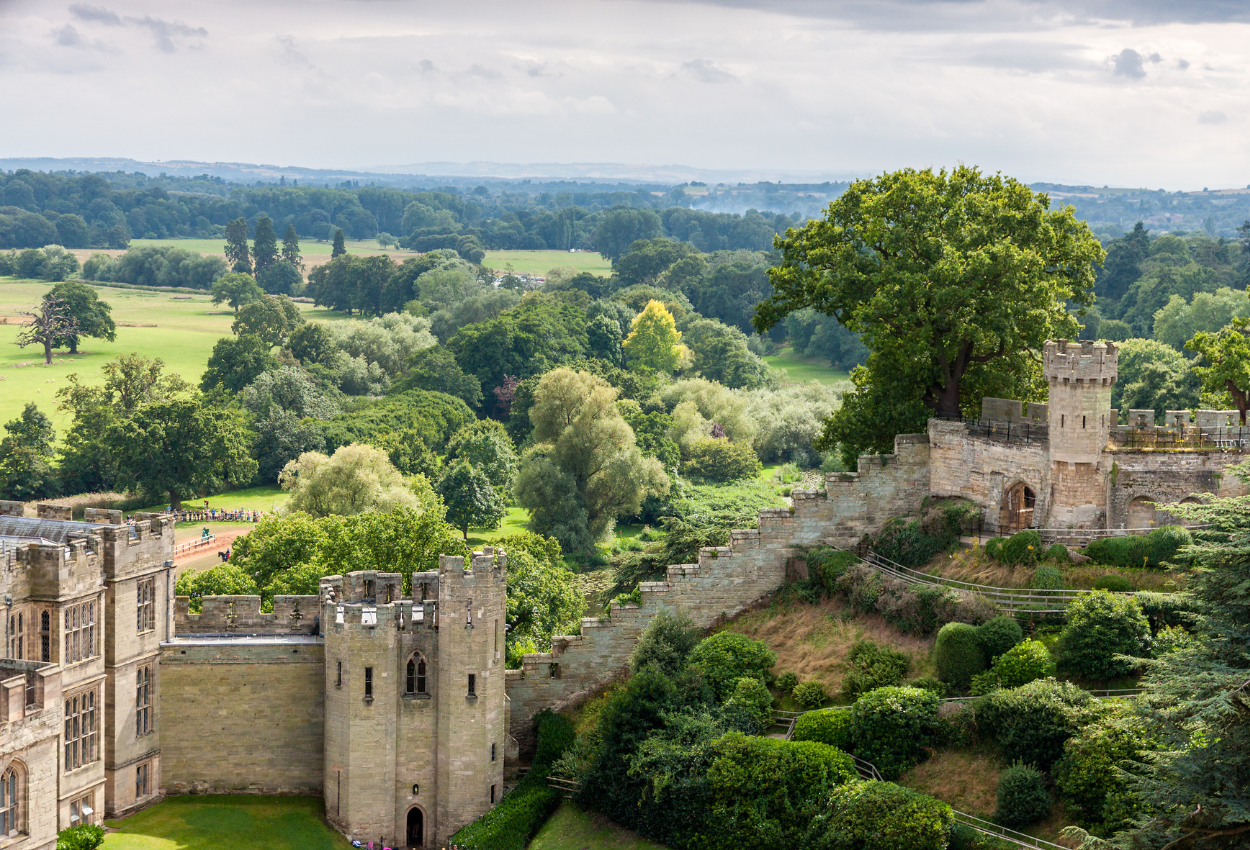 Experience The Magic Of Winter With A Short Break In Warwick
There's no better time for a short break in Warwick than during the winter months. Even without a hint of snow, there's something truly magical about our little corner of Warwickshire. The town's cobbled streets and historic architecture take on a truly enchanting quality, which draws in visitors from across the world. At the heart of it all stands the Warwick Arms Hotel and we're ready to offer you a warm and welcoming retreat.
The Perfect Base On A Short Break In Warwick
For sightseeing enthusiasts, Warwick is a treasure trove of history and culture. With its proximity to the iconic Warwick Castle and other historic sites, the Warwick Arms Hotel is the ideal starting point for your explorations. After all, we're a 5-minute walk or 1-minute drive away from the castle itself! Stroll through the town's Tudor-style streets and immerse yourself in centuries of rich heritage.
However, the Warwick Arms Hotel is more than just a base for sightseeing. With our comfy guest rooms, it's the ideal location for those seeking some much-needed R&R. Ideal for individuals, couples and families, the Warwick Arms truly is for everyone and with the Christmas holidays coming up, there's no better time for families to book a short break in Warwick this winter.
Our hotel's welcoming atmosphere invites you to unwind – have a drink in our bar or go downstairs for a bite in our restaurant, featuring a new and improved menu.
Our Restaurant
No short break in Warwick is complete without a little bit of indulgence, especially during the chilly winter months, and our restaurant is the perfect place to go with that in mind. With a combination of classic and contemporary British dishes, we have a lot to offer whether you're a meat eater, vegan or anything in between. Our team collaborates with local suppliers to ensure every meal we prepare is fresh and delicious.
As the chill of winter sets in, our thoughts often turn to more hearty meals. During your short break in Warwick, you can savour a Roasted Lamb Shank with Minted Mash or a Whole Roasted Butternut Squash with Warm Mixed Grains – there's truly something for everyone! You can find out more about our dining options here, which include afternoon tea for those who want an extra treat this winter.
Create Memories This Winter
A short break in Warwick isn't just an escape from the ordinary; it's an opportunity to create lasting memories on a staycation that won't be forgotten in a hurry. Warwick during the winter months is a truly magical experience and you certainly won't regret your next visit.
Whether you fancy yourself as more of an explorer or someone in search of a bit of solace, our hotel and the town of Warwick will be sure to provide you with everything you need. If you need any answers before booking your break, all you need to do is get in touch.
Contact us online today or call 01926 492759 or email reception@warwickarmshotel.com to speak to our team.