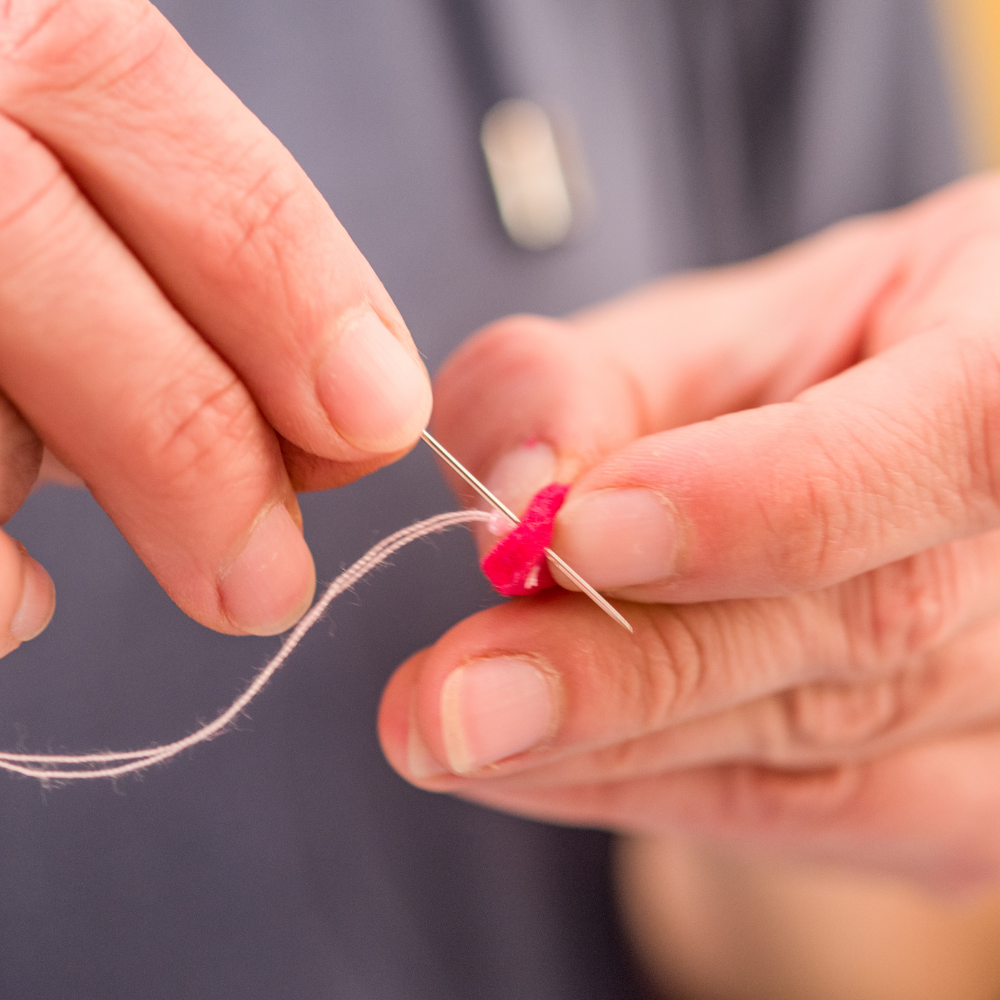 Roll Up Your Sleeves With These Warwick Arts Courses
Attention all craft lovers! It's time to wield some new tools. We're hosting three new Warwick arts courses in our Courtyard Restaurant, taught by professional local artists. With lino printing, ceramic sculpting and needle felting, you can carve, shape and felt your way to finding your inner craftsman. 
Going 3D With Animal Workshops
If you adore animals, you're in the right place. You can take your pick of animal-focused Warwick arts courses, with a choice of ceramic sculpting or needle felting. 
Ros Ingram is a ceramics master, with work exhibited in Europe, Dubai and California. She's tapped into an ancient art, but her sculpting is a bit different from traditional pots and sculptures. Instead, she creates aquatic creatures with brightly glazed porcelain and repurposed objects. 
Ros has a fondness for creatures of the sea, but you can sculpt whichever animal takes your fancy at her introductory workshops. You'll sculpt your chosen animal, which will then be fired, with both the clay and the firing included in the price of the workshop. 
Ros' Warwick arts courses are running until July, but some are already sold out. Book your place here!
A Warwick Arts Course In Needle Felting
Ceramics is a pretty ancient craft, with our first ceramic sculptures dating from 28,000 BC! Felting isn't quite that old, but it's still been around since the Neolithic period, which started in 10,000 BC. 
Some crafts just don't get old. Instead of going out of fashion, new techniques emerge, such as the dry needle felting method. Hannah Hamer, known as Crafty Gal, runs Warwick arts courses for the novice needle felter, teaching them to create 3D animals in agitated wool!
When you stab wool with a special barbed needle, the fibres start to stick together, creating a firm, solid shape. With ordinary wool or yarn, you can create and join components to form a fluffy model, whether that's a rabbit, mouse or something more exotic. 
Crafty Gal workshops also teach you techniques that you can take home, with kits available to continue your artistic adventure. For more details or to book your place, email hello@craftygal.co.uk.
Try Your Hand At Linocut Printing
Alternatively, explore the brightly-coloured world of linocut prints with local artist Alix Almond. 
Linocuts are a bit like woodcuts or metal engravings, but using easy-to-cut linoleum instead of a more difficult material. Carving lino is relaxing and enjoyable even for complete beginners, while professional artists use it to create some stunning prints. Picasso himself was a fan of this craft!
After cutting your chosen design into your soft lino, you cover it with ink and then press it against paper. Peel it away and you'll have a beautiful relief print, formed by white lines against a sheet of solid colour. It can be as simple or as complicated as you like – check out Alix's artistry!
Alix fell in love with printmaking at a workshop, so she knows exactly what you're looking for in this Warwick arts course! Head to her website to book your place.
Making A Day Of It
These workshops can be a full day out, especially as the price includes a lunch in the style of afternoon tea! This includes finger sandwiches, freshly baked scones and a slice of homemade cake, eaten in the elegant Warwick Arms Hotel. 
Should you be travelling for these workshops, you can book one of our cosy guest rooms to spend the night. To ask us questions or find out more, get in touch by phone or email.
Keep up with all our news, offers and activities on Facebook and Instagram.