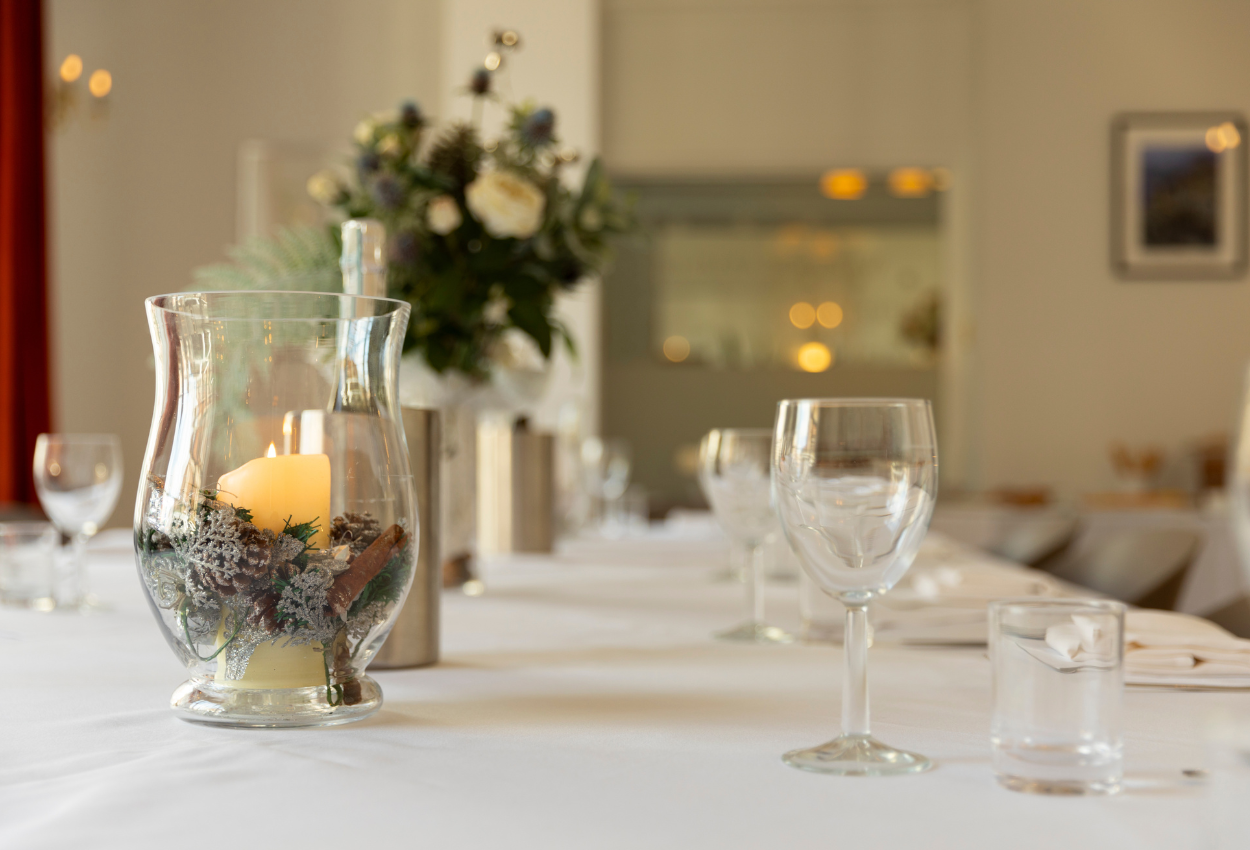 Book Your Warwick Christmas Party Venue Early!
It's never too early to start planning the perfect festive celebration and, at Warwick Arms Hotel, we are here to make your holiday season truly memorable. Secure your spot at the finest Warwick Christmas party venue and ensure a delightful experience for you and your guests.
Why You Should Book Your Warwick Christmas Party Venue Early
The holiday season is a time of high demand for venues, entertainment and catering services. By booking your Warwick Christmas party venue well in advance, you're setting yourself up for a stress-free and enjoyable celebration. Here's why you should consider reserving your spot early:
Prime Dates
As the year draws to a close, weekends and desirable dates get snapped up quickly. By securing your booking early, you can have your pick of the calendar, ensuring your event aligns perfectly with your preferred date.
Tailored Experience
Early booking gives you ample time to communicate your preferences, themes and requirements to our experienced team. This means that your Warwick Christmas party venue can be customised to your liking, creating a unique and memorable atmosphere that reflects your vision.
Guest Satisfaction
Inviting guests to a festive gathering requires thoughtful planning. By confirming your reservation well ahead of time, you can extend invitations with confidence, ensuring your employees or colleagues already have a reason to get excited!
The Warwick Arms Difference
At Warwick Arms Hotel, we take pride in being the quintessential Warwick Christmas party venue, offering an exquisite blend of tradition, elegance and modern comforts. Here's what sets us apart:
Historic Charm
Nestled in the heart of Warwickshire, our charming hotel exudes historic character. The festive season is a perfect time to soak in the rich heritage of our surroundings while enjoying contemporary amenities and impeccable service.
A Delectable Menu
We offer you the chance to choose from a range of sumptuous food options! There's a Christmas buffet menu, which allows you to create your dream Christmas meal with our buffet selection from just £25 per person. It features sandwiches, festive favourites and desserts! Otherwise, you could opt for our three-course Christmas dinner, which is priced at £30 per head. We've made sure to cater to everyone's needs with our vegan and vegetarian options. You can even choose to add a welcome glass of prosecco, elderflower or a bottle of Peroni for £4, which will be sure to cement our hotel as everyone's favourite Warwick Christmas party venue!
Versatile Spaces
Whether you're planning an intimate gathering or a grand celebration, we offer a variety of beautifully appointed spaces to suit your needs. Your chosen room configuration will ultimately depend on the size of your event and our team would be more than happy to discuss your preferences with you before you make your final decision. We also have a dedicated event bar, The Lounge is included in our room hire price.
A Warm Welcome
At Warwick Arms Hotel, we understand that a warm and welcoming atmosphere is the cornerstone of any successful event. Our dedicated staff will go above and beyond to ensure you and your guests feel right at home, creating lasting memories. What's more, depending on availability, your guests can choose to book one of our cosy rooms for the night. After all, there's nothing better than enjoying a festive night on the dance floor with the knowledge that your bed for the night is just upstairs!
Book Soon To Avoid Disappointment!
In the midst of the summer sun (or lack thereof in some cases), it might seem premature to think about Christmas, but it's never too early to secure your Warwick Christmas party venue. By booking early, you'll enjoy the benefits of choice, customisation and, most importantly, peace of mind knowing that your festive celebration is in capable hands.
Don't wait until the holiday rush – contact us today to discuss your plans and secure your spot at the most sought-after Warwickshire Christmas party venue. You can also call us on 01926 492759 or email reception@warwickarmshotel.com if you'd like to discuss your 2023 Christmas party.
Don't forget – you can get updates and see special offers by following us on Facebook and Instagram.