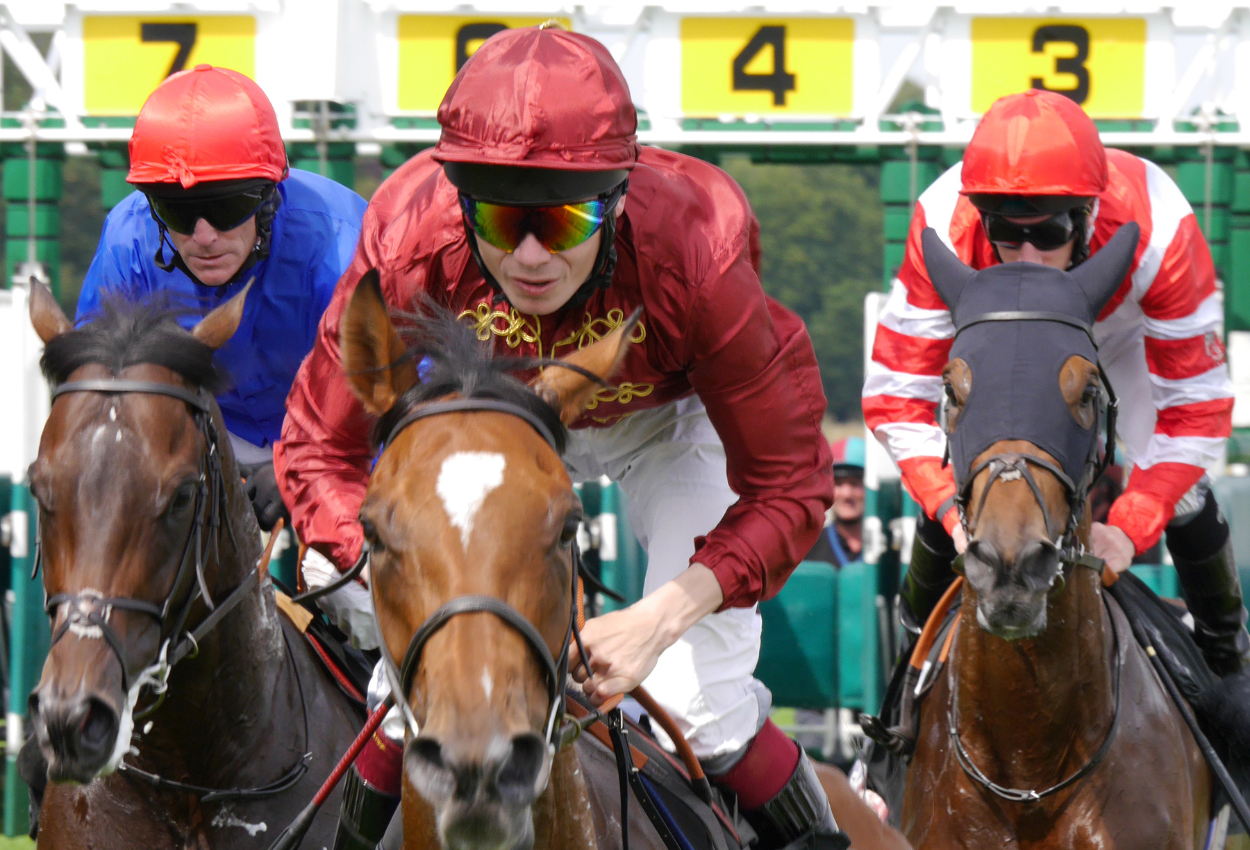 A May To Remember At Warwick Racecourse
There will be parties aplenty in the coming weeks, especially with the coronation weekend. Warwick Racecourse is going all out, hosting a month-long May carnival!
There are races, yes, but there's also entertainment, glamour and all the trappings of a big festival. Keep reading for a sneak peek!
May Day Kids' Carnival
Kids get fidgety, whether they're stuck at home or out with family. Warwick Racecourse invited them in, not for a grown-up racing afternoon, but for their very own Kids' Carnival Day!
The first of May brought every kind of children's entertainment, all for free. There were horse-themed bouncy castles, entertainers and graffiti artists hosting kids' workshops. While the budding artists applied themselves, aspiring footballers took on penalty shootouts and parents and children were all in awe of Paris Bubbles, a bubble artist hired for the occasion.
The racecourse put on seven chase and hurdle races for the adults, but they also caught the interest of some smaller people with two pony races!
Ladies Night, Blues And Brews
Carnivals aren't just for kids, as Warwick Racecourse knows.
The House of Cavani Ladies Night is specially designed for fun-loving adults with a sense of style. Racing is planned for this celebration on the 13th of May, alongside an off-track ABBA Fever extravaganza, complete with glitter artists for that music-festival feeling. Darts champions are bringing an air of competition, challenging attendees to a game or two, while the evening ends with the Style Awards!
Fashion is part and parcel of a day at the races. On this day the most chic-looking woman will be awarded Best Dressed Lady, while the suavest man will be named Best Dressed Man. Should they come together, they stand a chance of winning Best Dressed Couple as well, and of taking home three excellent prizes!
If you fancy something a little more chill, come back on 19th May for the Blues and Brews Warwick Jazz Night. There's no actual racing, but there are five hours of smooth jazz and real ales, all for a good cause. Why not embrace the impending summer with an evening of music and indulgence?
Traditional Racing
Even with all this carnival activity, Warwick Racecourse remembers its traditional roots – not just its roots as a racecourse, but its roots as a Warwick establishment.
Wednesday 24th celebrates the town's history, with all races named after famous people and horses associated with Warwick, including the legendary Chandler and Coronation. The carnival closes with the season finale on the 31st.
Recharge After The Warwick Racecourse
It's a pretty intense month at Warwick Racecourse, especially if you also take part in the regular parkruns held there.
After a tiring day down at the course, you can come and crash in our lounge with a drink, or settle down for a meal in our Courtyard Restaurant. From artisan pies to classic burgers, pasta and risotto to lighter bites, we've got something to recharge your batteries. If you have a sweet tooth, try out a dessert – we have homemade cakes, tiramisu and delicious caramel pots!
A Place To Stay
If you're planning a trip to our amazing town and need a place to stay, explore our selection of cosy guest rooms on our website. We'll provide you with great food and hospitality, leaving you free to enjoy Warwick's incredible heritage. Get in touch by calling 01926 492759 or emailing reception@warwickarmshotel.com.
To keep up with our news, follow us on Facebook and Instagram!