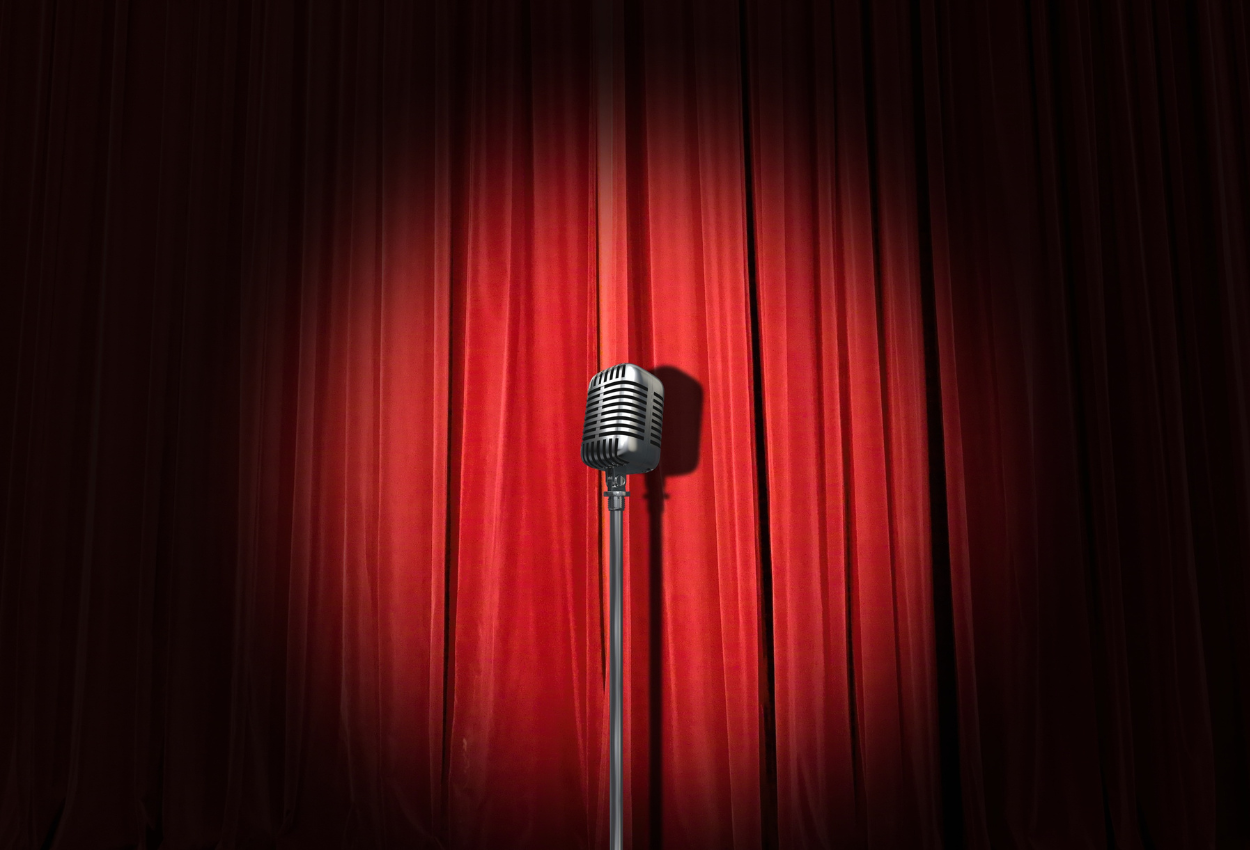 Comedy Gold At This Upcoming Warwick Show
Warwick doesn't strike you as comedy central. It's too green, too leafy and a world away from city gigs but here it is… a comedy show with a laugh-a-minute line-up. Get booked in for a brilliant Warwick show, which will be taking place every month at the Warwick Arms Hotel!
Surreal, Absurd, Bizarre
Research Noel James and you'll find dozens of reviews that describe his stand-up as original, surreal, bizarre, absurd, intelligent and cerebral. He's our first performer and the perfect night out if you love guitar, prop gags, one-liners and clever wordplay.
Noel is the soul of spontaneity, so this Warwick show will be sure to tickle your funny bone. You might be a tough nut to crack, but this performer elicited belly laughs from Amanda Holden and David Walliams, who dubbed him 'hilarious'. Even Simon Cowell gave in to a smile when he appeared on Britain's Got Talent!
The Best Medicine
Is laughter the best medicine?
Well, it's no antibiotic, but it's definitely worth adding this Warwick show to your monthly prescription! Every good routine has a fair amount of trivia, so it's time to play 'did you know' about the pros of laughter.
Group laughter acts as a social glue, strengthening bonds between people. Not only does it close the distance, some studies suggest it can help you fall in love! It can enhance creativity and even lead to flashes of inspiration!
A good old laugh can also be a tonic when you're feeling stressed. You take in more oxygen-rich air, it travels to your brain and releases the feel-good endorphins that make laughter feel so good! What's more, it cools down your stress response, decreasing your heart rate and blood pressure for a super relaxed feeling.
Is there no end to what laughter can do? It also relieves pain, improves your mood and improves the immune system!
Booking In For The Warwick Show
What are you waiting for? Fill up on jokes at this upcoming Warwick show!
Clear out your calendar for the first show on 6th of April. Our doors open at 6pm, giving you two hours to get in the mood and settle in with your favourite drink. We're easy to find, just head to the top of Warwick High Street!
You might have experienced a Comedy at Work event before, in which case, this Warwick show might feel somewhat familiar. These people run fantastic shows, from work-based events to recent comedy line-ups in Kenilworth, Leamington, Warwick and Stratford-upon-Avon. After bringing the house down at the Clarendon Arms and the Stratford Playhouse, Comedy at Work has settled on the Warwick Arms Hotel, where they're sure to get you giggling once again.
Book your tickets right here!
Future Events
They say laughter helps you fall in love. Perhaps you'll fall for our cosy venue, ideal for any kind of event, including weddings, christenings, birthdays, anniversaries, work parties and more. We'll even supply you with a DJ so you can dance the night away!
Get In Touch
Interested in our venue hire? Get in touch by calling 01926 492759 or emailing reception@warwickarmshotel.com.
Alternatively, head to our website to browse all that we offer, from guest rooms to meeting hire.
To see more events just like this one, follow us on Facebook and Instagram!