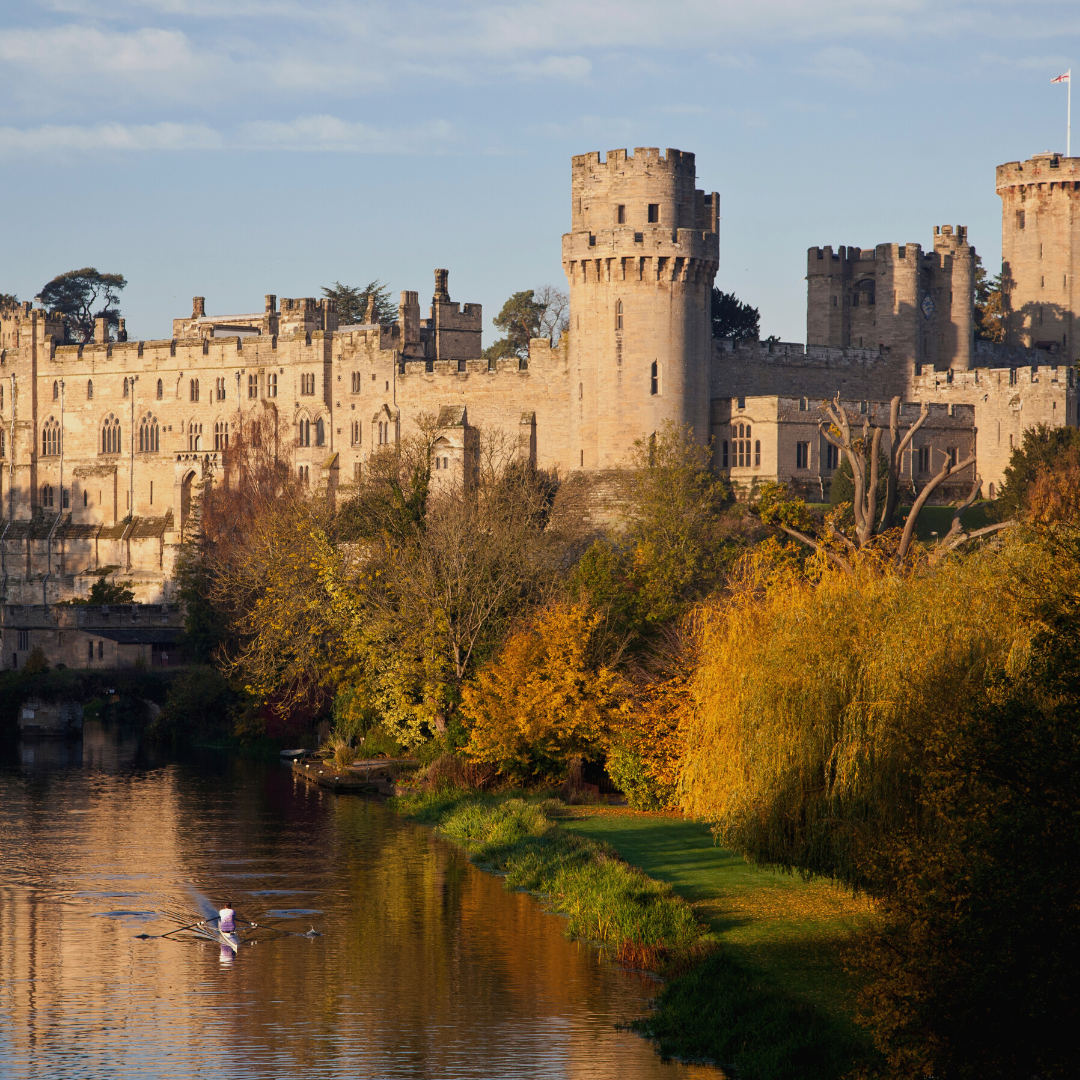 New Year Around The World And In Warwick Town
From fireworks on the River Thames to gatherings in Times Square, Romania and the shores of Brazil, people are making plans for seeing out 2022! We've compiled a list of worldwide traditions, some of which you can enjoy right here in Warwick town.
In Warwick Town And The UK
You're probably familiar with a typical New Year's Eve in the UK – if not, this is the blog for you! We celebrate the end of the old year with noisy parties, accompanied by champagne toasts and much singing off 'Auld Lang Syne', a song commemorating old times and old friendships.
In Warwick, the racecourse holds its annual New Year's Eve Raceday, with seven thrilling races and an energetic Irish band to keep spirits high! All this before going out to your own party or settling in to watch a bit of telly. Pubs, restaurants and hotels open until the early hours of the morning to ring in the new year, sometimes with an exciting theme too! History is at the heart of this area, so it's no surprise that in the past Coombe Abbey has created a medieval banquet, while Warwick Castle has held a stunning New Year's Eve ball. There's no doubt about it, Warwick's brimming with inspiring activities at any time of year.
Of course, Warwick town looks very different to other places around the UK. Travel up to Scotland and you can experience Hogmanay, which has its own wealth of traditions. A dazzling fireball festival provides a real spectacle in Stonehaven, south of Aberdeen. 40 men and women parade the streets, wielding giant balls of fire swung from metal poles, starting the new year with a bit of drama!
Strolling south, you can venture into Wales, although some of their traditions don't occur until the 14th instead of the 1st of January. This includes Hen Galan, a ritual somewhat resembling trick-or-treating, with children travelling from door to door singing unique regional songs, often receiving sweets or money in exchange. It's not a tradition you're likely to see in Warwick town, but there are plenty you can try here!
Try This At Home!
We've gone across the globe to seek out traditions you can try at home, starting with the grape-eating Spanish ritual. As the clock strikes midnight, the Spanish eat 12 grapes, one at each stroke of the clock. Each grape represents one month of good luck, a theme that carries numerous customs. For example, people in Brazil feast on lentils, as these represent the money and good fortune that they hope will come to them in the future.
Here's a fun one you're sure to know about – in Times Square, a glowing ball descends a flagpole, reaching the ground at midnight. In honour of this, people drop things at midnight across the United States, with the citizens of Vincennes in Indiana dropping watermelons! Could you drop something in Warwick town? Perhaps in the garden, so no damage is done and the mess is yours to clean up!
Some of the symbolic gestures have a spiritual meaning. In Japan and South Korea, the temple bell is rung 108 times, representing the 108 worldly desires a person experiences throughout their life, according to Buddhist teachings. When the last bell is rung, they are freed from their worries and problems, ready to embrace the next year. You don't have to take on the spiritual significance of bell-ringing, but who doesn't love the chime of a bell?
Fun Facts
As exciting as they are, there are some traditions you shouldn't practise in Warwick town. There are some that you just can't carry out in landlocked Warwickshire, such as the Brazilian practice of jumping seven waves at midnight and making a wish with each wave you jump.
In Romania, people dress up as dancing bears to scare away evil spirits, while in Denmark, people smash plates on their friends' doorsteps to bring them luck for the next year. These might cause a bit of alarm if carried out in the heart of Warwick town, but India has one tradition that definitely needs some context! Every year, they build an effigy of an old man, known as Old Man Gloom. This statue represents the gloom and problems of the old year, which they then burn in a big community celebration!
Warwick Arms Hotel
However you choose to celebrate the new year, we hope it will be full of excitement and good luck. You can also drop by the Warwick Arms Hotel for a delicious drink and filling dinner to prepare for the night ahead!
Give us a call on 01926 492759 or find us at 17, High Street, CV34 4AT. You can also browse our hotel rooms on our website for a cosy place to stay following an amazing do. If you have any questions, please get in touch.