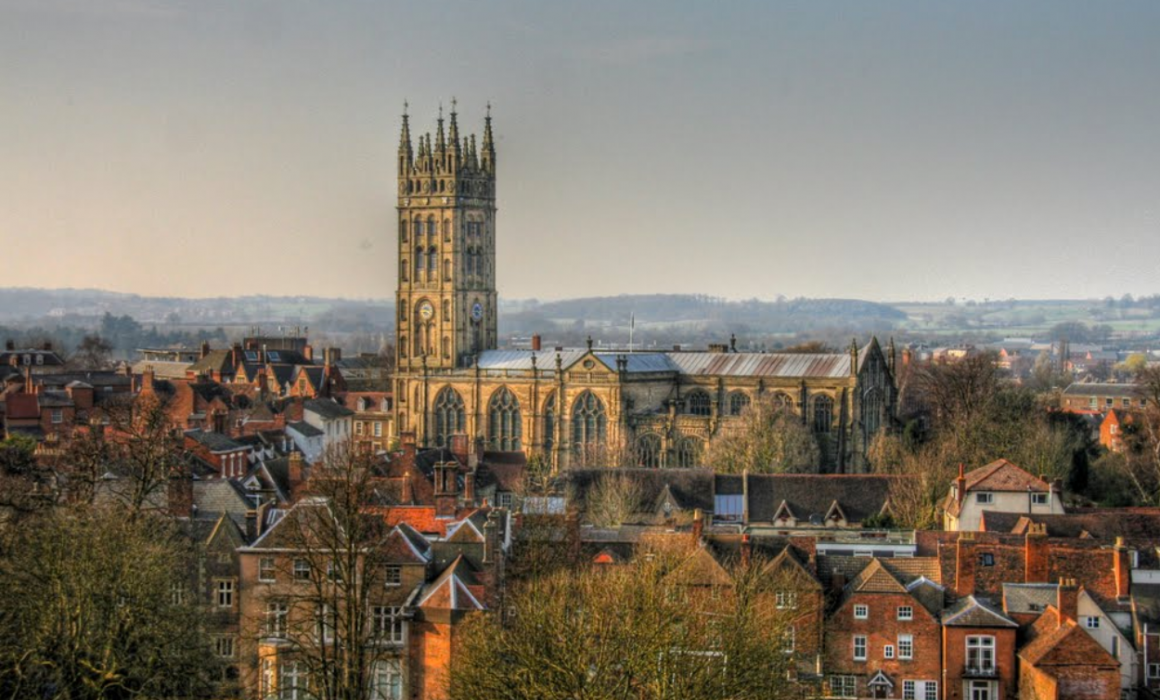 Top Of The Class For Warwick Wedding Venues
Schedules, guests, flowers, food…Wedding-planning can be an anxious time, but we urge you not to stress. You might not even have a date in mind as you scroll through Warwick wedding venues, but it really doesn't matter! At the Warwick Arms Hotel, we help take the stress out of your hands, with a delectable menu, versatile function space and a team of professional organisers primed to plan a reception that realises your wedding dreams.
The Popularity Of Warwick Wedding Venues
Warwick makes a fairytale backdrop for your special day, composed of ancient buildings, cobbled streets and boutique shops. For the adventurous couple, there's the opportunity for river rides down the Avon with the wind in your hair, or to stop on the bridge and gaze at the pride of Warwick – the majestic 10th century castle. No wonder Warwick wedding venues are very much in demand.
St Mary's Church in the centre of Warwick is a real asset. An architectural beauty with a gorgeous interior and high-domed ceiling. You couldn't find a more prestigious location for the actual ceremony, while the Pageant House registry office provides a secular space with formal gardens. Once you are officially a married couple, you can take the celebration just a few steps away to one of the most central Warwick wedding venues; the 18th century hotel known as the Warwick Arms.
The Warwick Suite
Step inside this elegant hotel to find a comfortable and elegant space, manned by professional and courteous staff guiding the event to its delightful conclusion. Our expert organisers are here to help, offering advice and suggestions from the initial planning stage right through to the day itself.
Their guidance is especially useful for deciding how best to use our space. Our function rooms can provide the most intimate of Warwick wedding venues, with a choice of two separate smaller rooms or both combined to form our elegant Warwick Suite. There's no need to cut down or bulk out the guest list; Room A or B accommodate up to 30 guests in a formal banquet or relaxed buffet format, while the combined space can comfortably fit up to 100 guests with a buffet layout.
It's startling that we make for one of the most reasonably priced Warwick wedding venues; our 87.5 square metre space is available from just £250 for a full day of hire! You can add to this with our lounge area for pre-reception drinks, alongside a bar, mouth-watering meal and your choice of entertainment.
Eat, Drink And Be Merry
No matter the size of your gathering, you can still relish our lavish catering. Our Celebration Meal features brie wedges in cranberry sauce, garlic mushrooms and homemade Thai fishcakes, followed by a selection of roast meats, delicate salmon and plant-based tagine, before finishing off with feather-light lemon tarts, cheesecakes and brownies.
On the other hand, our buffet options include filled sandwiches, quiches and various other light bites, working together to create a scrumptious wedding breakfast or supper.
However, we're more than just a restaurant…we're one of the most thoughtful Warwick wedding venues! For us, that means a well-stocked bar to encourage the party along, with the opportunity for a live DJ. Show off your moves and relish some well-known tunes on the dance floor, or else opt for some live entertainment for a touch of real elegance.
Get In Touch
Every couple is unique, and so is their reception. We tailor the event to you, so come to us with your ideas by calling 01926 492759 or emailing reception@warwickarmshotel.com.
Head to our website to view the most versatile of Warwick wedding venues, from the function room suite to our guest rooms.
If we've piqued your curiosity, you can keep up to date by following us on Facebook and Instagram!