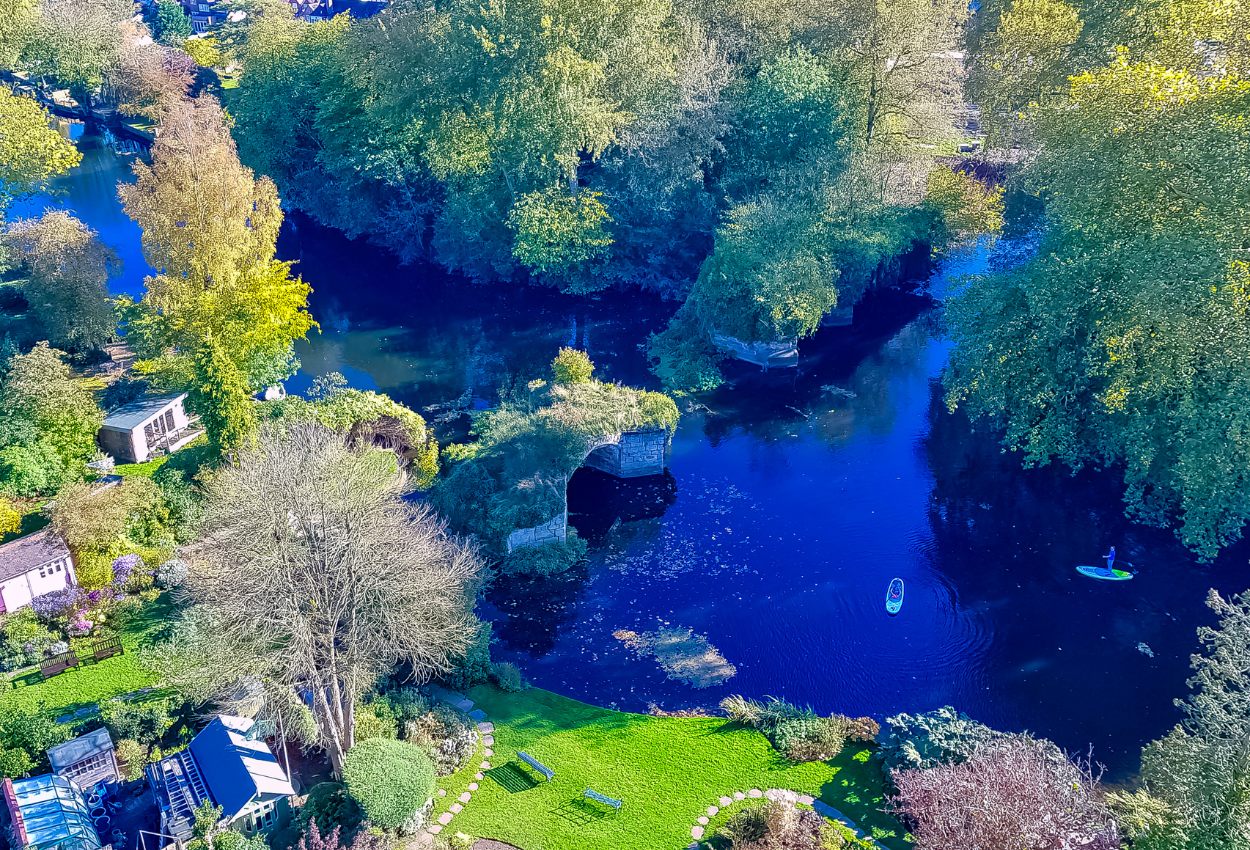 How To Spend A Weekend In Warwick
A weekend in Warwick promises a delightful fusion of heritage, culture, and relaxation. After all, it's where history and charm intertwine to create the perfect backdrop for a captivating and memorable getaway. Nestled in the heart of this enchanting town stands the Warwick Arms Hotel in just the same place it's been since 1591. Recently the British Travel Journal profiled Warwick and named our historic hotel as a place to stay while you explore, so we thought we'd let you know just how we'd spend a few days in Warwick.
History, Art And So Much More
Start your weekend in Warwick with a visit to the iconic Warwick Castle, a towering fortress that has witnessed centuries of history. Wander through medieval halls and immerse yourself in tales of knights and royalty from centuries gone by. Your journey through time continues with a trip to St. Mary's Church, a stunning architectural masterpiece that echoes with centuries of devotion and artistic craftsmanship.
As your weekend unfolds, dive into Warwick's vibrant cultural scene. The Market Hall Museum invites you to explore Warwick's past through engaging exhibitions and interactive displays. For art enthusiasts, the Warwickshire Arts Centre offers a diverse range of visual and performing arts events that showcase local talent and creativity.
During your weekend in Warwick, take leisurely strolls through the charming streets adorned with Tudor-style architecture. The Market Place is a hub of activity, where you can browse through quaint shops, savour local delicacies and perhaps stumble upon unique treasures. The relaxed atmosphere invites you to unwind, shop and take in everything Warwick has to offer.
Where To Stay During Your Weekend In Warwick
After a day filled with exploration, return to the comfort of the Warwick Arms Hotel – a true sanctuary in the heart of Warwick. Our modern amenities, cosy rooms and historic charm make our hotel the perfect place to relax at the end of a long day. We can accommodate everyone from solo travellers to families, we just advise you to book in advance if you're planning on visiting us around busier periods such as the school holidays or the festive season.
No weekend in Warwick is complete without delicious food, which is exactly what you can expect. There's no need to go very far at the end of a long day as our restaurant is situated just downstairs. We serve a mixture of classic and contemporary dishes, often using locally sourced ingredients. That's not all! We also offer afternoon tea, which is perfect if you're celebrating a special occasion or simply fancy a bit of a treat. Served between 12-5pm, it's vital that you book in advance to avoid disappointment. Simply click here to make your reservation.
Book Your Stay Today
A few nights at the Warwick Arms Hotel is sure to make any weekend in Warwick memorable! Everyone has stayed here from Lord Nelson to Frank Sinatra and we're incredibly proud of our longstanding history in the local community. Getting a mention from the British Travel Journal has cemented our reputation for several travellers visiting Warwickshire – will you be next?
Please contact us if you have any questions before booking. You can also call us on 01926 492759 or email reception@warwickarmshotel.com to speak to our team.
You can hear more from us via our Facebook and Instagram profiles. We hope to see you soon!