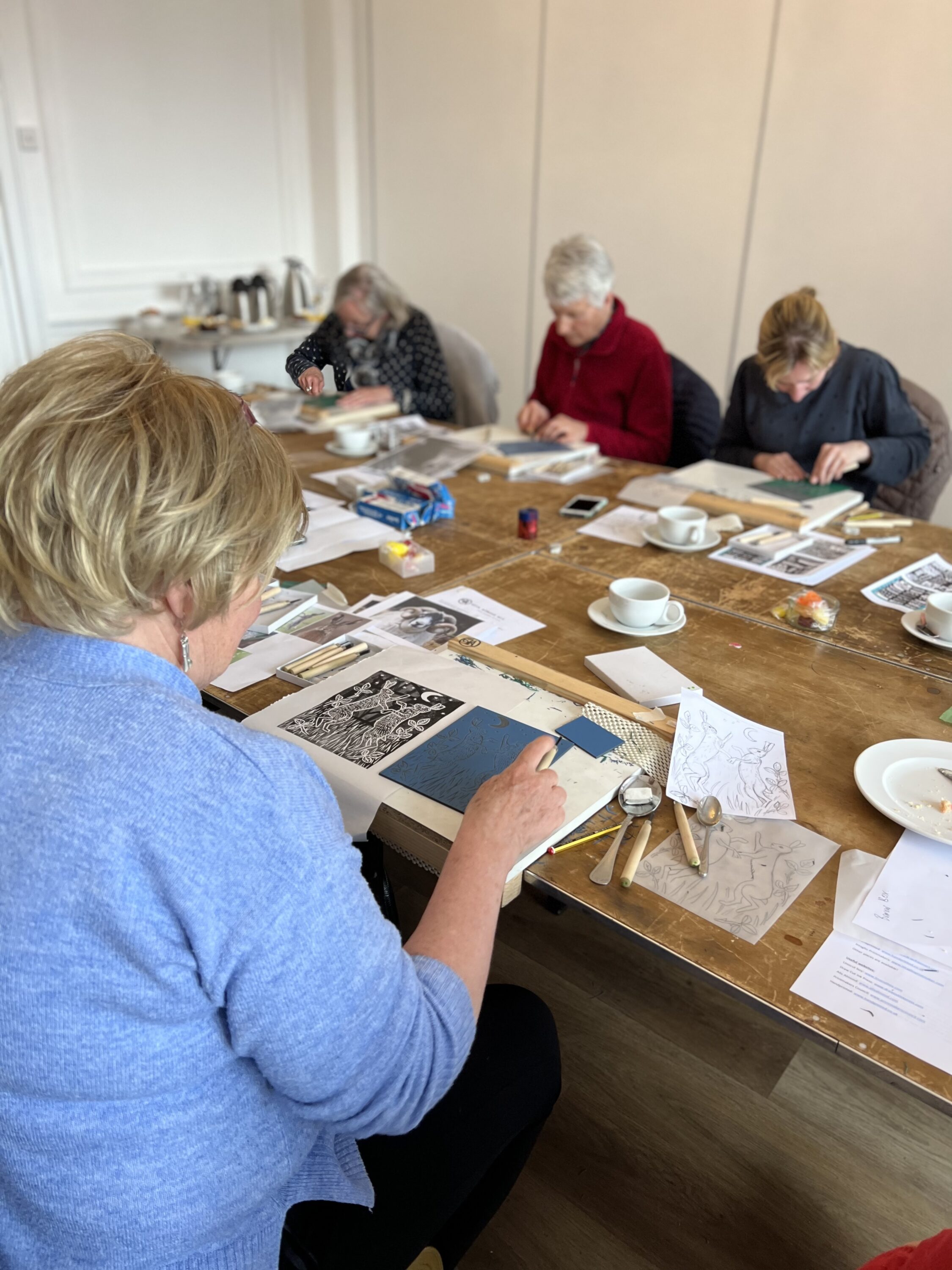 -
Amazing Craft Courses at The Warwick Arms Hotel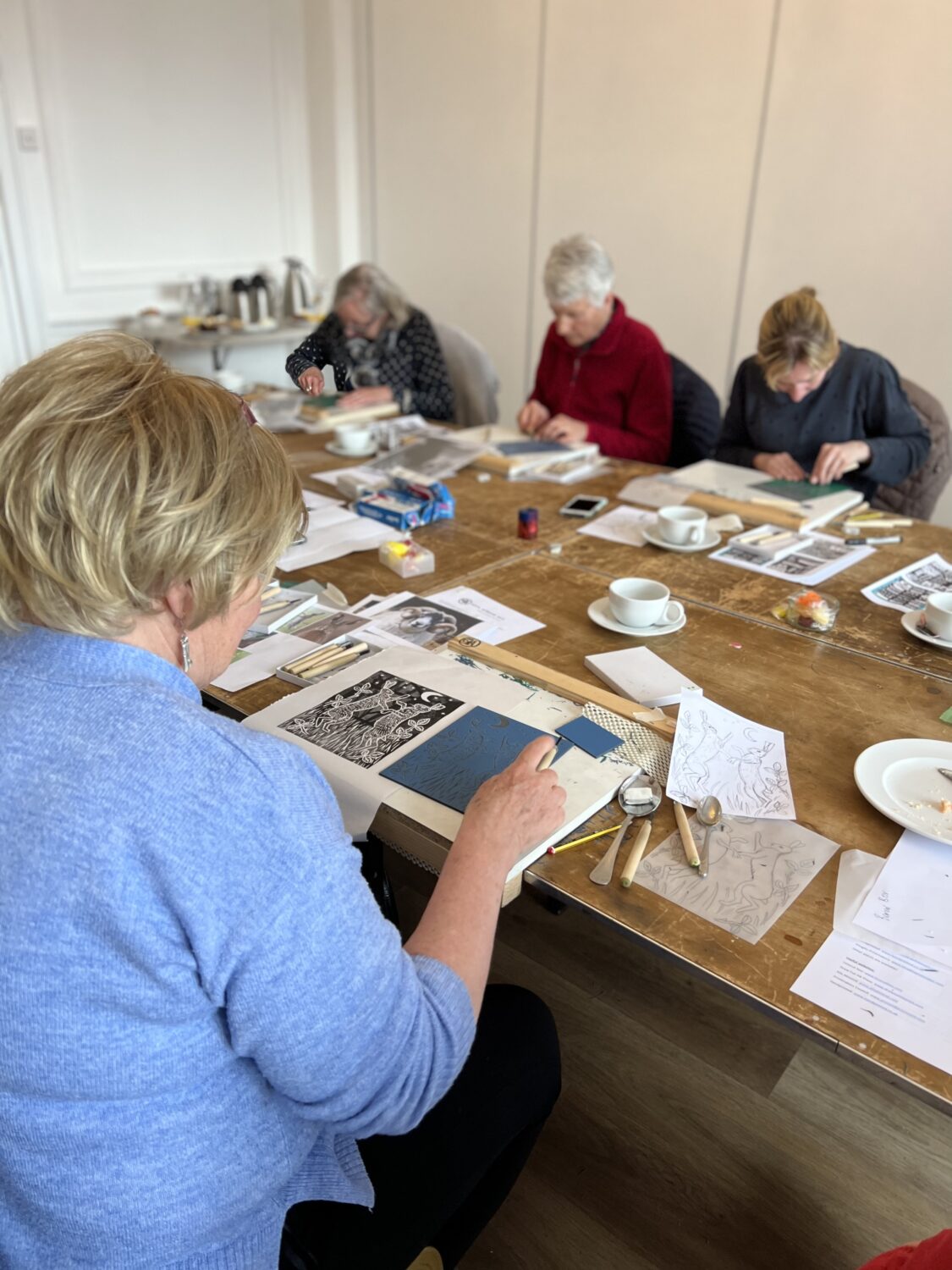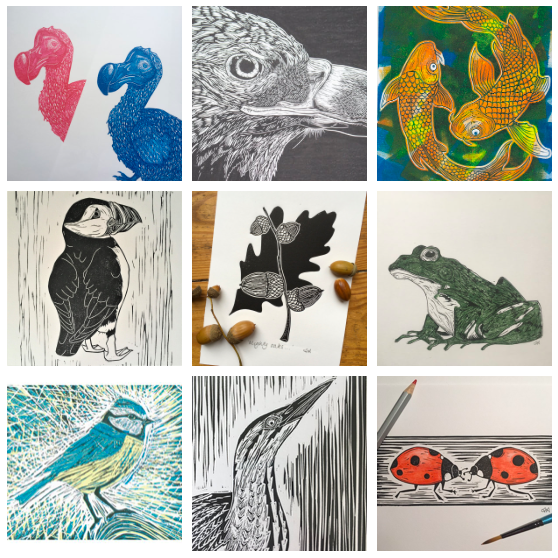 Available Dates:
Saturday 21st October
Saturday 25th November
Friday 1st December
Saturday 13th January 
Saturday 3rd February 
Friday 8th March 
Saturday 16th March
Friday 26th April
Alix Almond is a full time artist who splits her time between making art and teaching linocut workshops at venues around Warwickshire. She is a predominantly self taught printmaker; she began printmaking after attending a workshop in November 2015 at Birmingham Printmakers and the bug was well and truly caught! She creates single colour, multi-block and reduction linocut prints as well as pencil and pencil crayon drawings. Her drawings are 'true to life' but her linocuts have a more contemporary feel. She enjoys creating images of animals and birds and takes her inspiration from nature. Capturing the character and detail of the animals, she prefers to forgo the background noise to concentrate on the beauty, patterns and textures that can be found. Visit her website to learn more and see course dates here.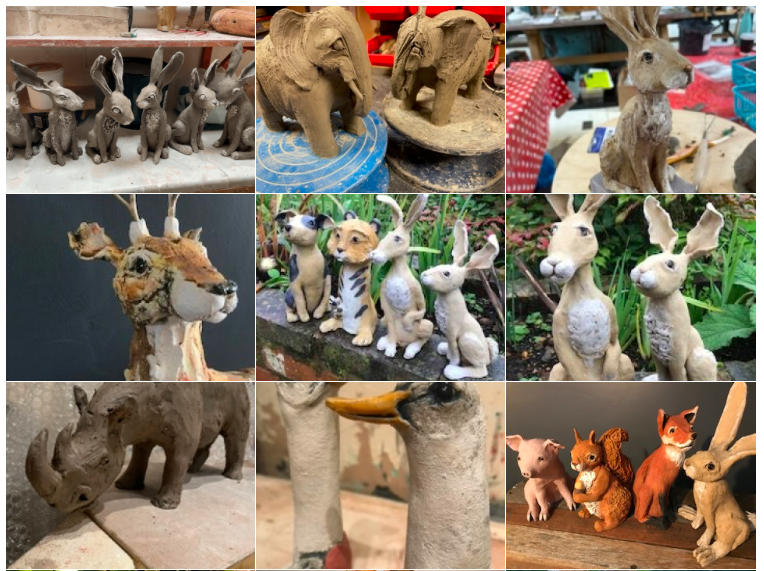 Available Dates:
Sunday 22nd October
Monday 23rd October
Born in Stratford upon Avon, Ros Ingram received a BA hon's degree in ceramics from the university of Wolverhampton in 1999. She has exhibited throughout Europe, Dubai and California. At present she is showing in a number of galleries in Germany. Ros has taught in many schools in the Midlands as a visiting artist in residence creating permanent ceramic installations and recycled art projects. One of her children's projects was on display at the National Gallery in 2014 as part of the 'Take one picture' initiative. Working from her studio in Alderminster she creates her memorable creatures combining brightly glazed porcelain and reclaimed domestic objects. Ros undertakes commissions and runs adult ceramic workshops on a regular basis see dates on her website here.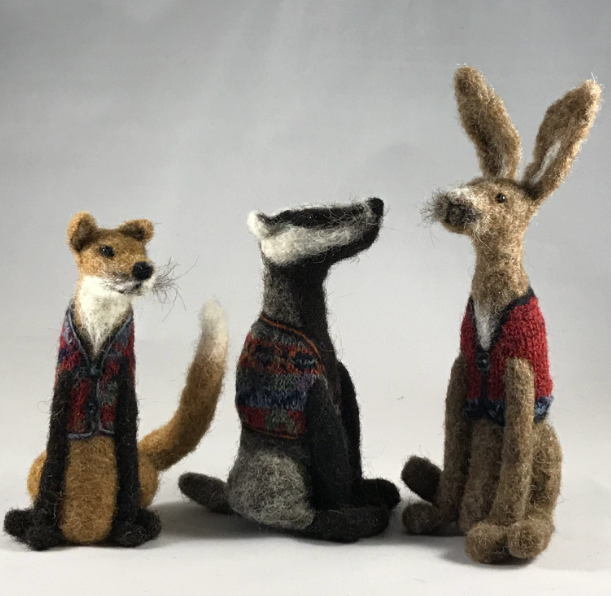 Available Dates:
Friday 29th September
Needle Felting is fast growing in popularity and featured recently on More 4's Craft It Yourself – "exciting craft now replacing adult colouring."
This is a joyous craft in which anyone can create 3D animals, birds and anything else your imagination conjures up!
You may already be familiar with felting without knowing it – that sinking feeling when you pull your favourite woollen jumper out of the washing machine and it looks like a five year old would struggle to get into it?!
When wool is agitated, it sticks together, creating a solid mass. Needle felting mimics that process, but instead of agitating the wool with hot water, you are using a barbed needle – making it possible to make not just 2D but 3D objects.
Crafty Gal's fun workshops are an introduction to the magic of dry needle felting, you will learn the basic techniques to get you started with Hannah guiding you through the process step by step. You will work through the day in a fun and creative environment, leaving with an adorable creation of your choice AND all the skills you need to continue with your needle felting ARTventure at home.
Email hello@craftygal.co.uk for more details or book via the "Book Your Workshop" page.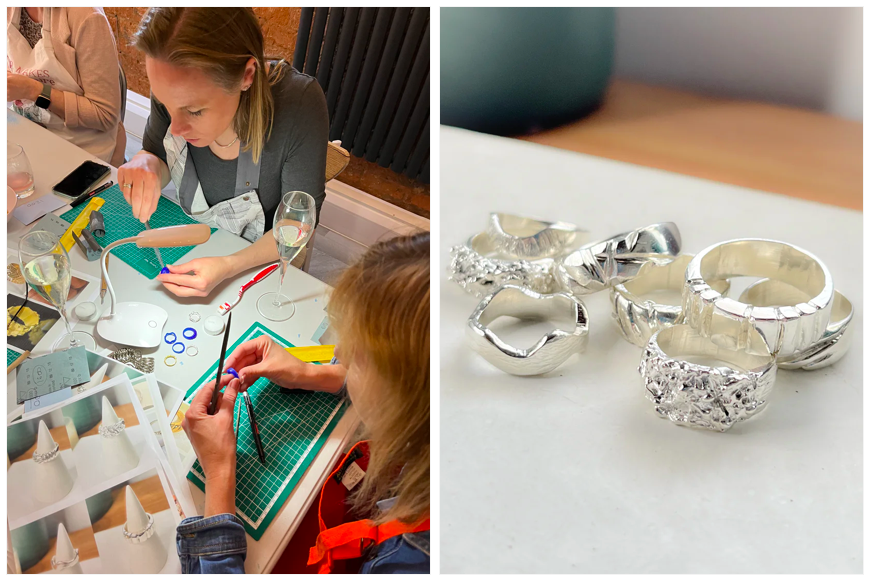 Available Dates:
Sunday 29th October

Sarah is a 'one-woman-band' behind Myleti Jewellery who has a passion for designing and making gorgeous jewellery to be treasured.
Sarah has loved jewellery since she was little and used to spend hours rummaging through her Granny's jewellery boxes. Fast forward from then she ended up working in the fashion industry as a high street accessories designer/senior buyer for over thirteen years. She became disillusioned by mass production and cheap 'throwaway' jewellery that fell apart and turned your skin green after a few weeks.
Sarah's dream was to be able to design and hand make her own quality designs here in the UK.
At the beginning of 2020 Sarah undertook a silversmith course with the London Jewellery School. She loved it so much, she continued to learn online and make jewellery at home. Then in June 2020, (in the middle of the first Covid lockdown) Myleti was born.
Myleti is actually a Lithuanian word that means 'To love'. – Sarah's Grandad was Lithuanian and she wanted to incorporate part of her heritage in to her brand, so 'To Love' felt the perfect fit.
Visit her website to learn more here.
Available Dates:
Sunday 8th October
S unday 12th November
Jan's love of clay started over 40 years ago when she went to University to train to become a primary teacher. She majored in Art and Design with ceramics being her main focus.
Clay is an amazing media allowing everyone to be creative. It is an extremely tactile and relaxing media to work with as well as  often being exciting because of its unpredictable nature.
Jan and her husband moved onto a narrowboat 11 years ago and she continued teaching. Now retired completely from teaching Jan has started making with clay again full time.
​Making on a narrowboat proved difficult because of the lack of space, so Jan recently got her own little studio with a kiln and wheel.
Visit her website to learn more here.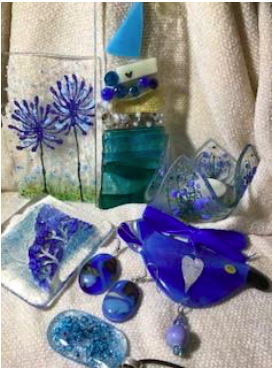 Available Dates:
Saturday 11th November
Contact Helen to Learn More
As a secondary school teacher of Art Helen relished the opportunity to guide & encourage students to express their ideas using a wide range of media and techniques, exploring colour, texture, shape and form etc and ultimately growing in confidence, However, she recently felt that I needed to free up some time for herself to experiment, so decided to take the plunge and spend time exploring different ideas and in turn developing a range of creative workshops and kits. Helen loves the quote from Thomas Merton which sums up how important being creative can be for our wellbeing "Art enables us to find ourselves and lose ourselves at the same time."
If you only make one change in your daily life why not come along and be a creative butterfly. Join us for an inspirational day, learning new skills, experimenting with ideas, having fun with like-minded people that you can bounce ideas off and get into your creative  'zone'. Helen has over 20 years teaching experience and is passionate to help people find the confidence to experiment with a wide range of media and techniques. By the end of the session you will leave with a unique creation, the knowledge and confidence to further develop your new skills and a spring in your step. Some say it's better than a spa day!
Available Dates:
Saturday 2nd December
Angela Webb is a diverse artist with a keen draughtsmanship and an expressive style. Her signature lies in creating a balance between abstract values, energetic mark making, and realism. She is constantly inspired by life, light, and colour.